Piloté par une voix grandiloquente aux oscillations stridentes et incessantes, cette musique à l'ambition irraisonnée et aux arrangements luxuriants ravira les amateurs d'œuvres paroxystiques et décomplexées, quand il effraiera les amoureux de la retenue.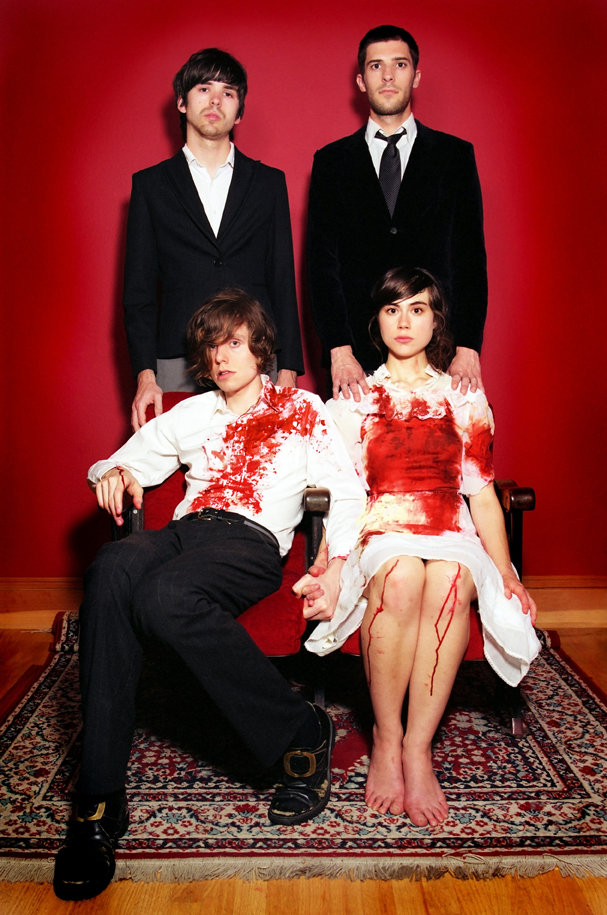 Parenthetical Girls est à l'origine un duo américain né en 2002 du côté de Seattle composé de Zac Pennington et Jeremy Cooper, deux amis d'enfance qui distillent une électro-pop mélodique et destructurée. Sa composition est vite devenue fluctuante et s'est régulièrement ouverte aux collaborations de Jherek Bischoff (The Dead Science) et Jamie Stewart (Xiu Xiu).
Zac Pennington et Jeremy Cooper auto-produisent et diffusent en édition très limitée (75 CDs et 25 cassettes!) un 5 titres « Christmas With Swastika Girls » sous le nom de Swastika Girls. Des titres influencés par Brian Eno, Pete Kember, Phil Spector et par les premiers groupes du catalogue Rough Trade. Face à l'indifférence générale, le duo se désintéresse peu à peu de son projet et se sépare.
Un an plus tard, Zac Pennington décide de reprendre le chantier là où il l'avait abandonné. Il reprend alors les enregistrements originaux composés de huit titres et fait appel à Jherek Bischoff et Jamie Stewart qui ré-enregistrent et remixent avec lui tous les morceaux. Cette collaboration donne naissance à (((Grrrls))), le premier album des désormais re-baptisés Parenthetical Girl. Un disque à l'univers très émotionnel qui révèle un sens aigu -bien que très particulier- de la mélodie et du rythme. Il sort en 2004 chez Slender Means Society en vinyl uniquement et sera ré-édité en version CD en 2006. Pour la tournée qui accompagne la sortie de l'album, Zac Pennington s'entoure de Jherek et de son acolyte, des Dead Science, Sam Mickens.
En 2005, ils commencent à travailler sur le second album, « Safe As Houses », qui sort en 2006 aux Etats-Unis. Un opus qui va plus loin que le premier dans l'univers violent (une violence aussi froide que rentrée) et sinistre créé par Zac Pennington. Un disque comme un conte monstrueux ancré dans la réalité, une vision extérieure et brutale des relations familiales et surtout de la vie de femme (enfant, adolescente, femme et mère) et des femmes elles-mêmes (sans qu'on ne puisse à aucun moment parler de mysoginie). Une histoire complète nous est contée, pas dans sa continuité mais au travers d'épisodes violents -sans être extra-ordinaires au sens premier du terme- froidement détaillés : succession de chocs émotionnels, physiques et sexuels qui blessent, transforment et dissolvent. Zac Pennington y poursuit son expérimentation musicale, ses compositions à la fois douces, mélodiques et destructurées accompagnent les textes comme elles tranchent avec eux. Une musique terrible et singulière.
Liens : WEBSITE / MYSPACE / FACEBOOK || Labels : SECRETLY CANADIAN
Point écoute et vidéos :
Tous les concerts de PARENTHETICAL GIRLS !!

No shows in the archive yet.