Guapo fascine. Obsédant jeu de clair obscur, il dévoilera son ambiance onirique à quiconque fera l'effort de s'y plonger.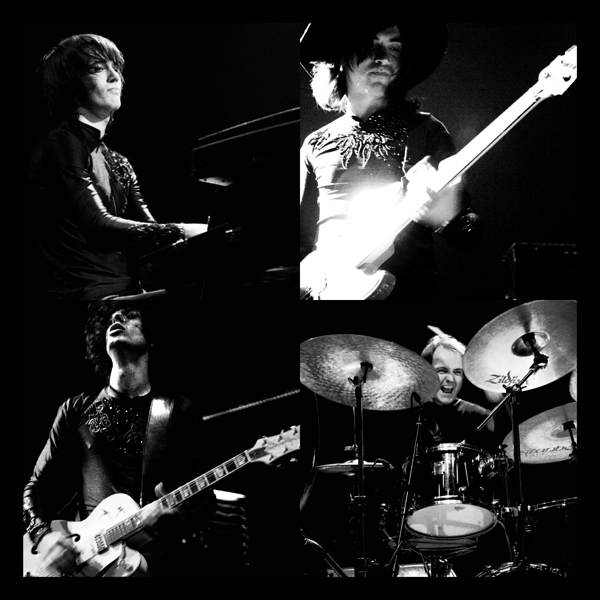 On ne sait jamais où attendre Guapo. Logique quand on connait un tout petit peu les travaux de Daniel O'Sullivan en dehors du groupe (avec Sunn O))) ou Chrome Hoof, en tant que membre de Aethenor…). Aucune surprise de les voir signer sur Neurot Recordings, Ipecac, Southern Lord…
Guapo n'est autre que l'un des enfants élevés au temple sacré de Magma, disciple des effluves mystiques et lovecraftiennes qu'ont généré les musiciens de Christian Vander durant des décennies. Les vapeurs jazz et les claviers rappellent aussi la période électrique de Miles Davis, le grand Bitches Brew en tête (Arthur Elsie and Frances, King Lindrom). Fort de ces influences, Guapo parvient créer une atmosphère follement immersive de rêverie profonde.
Guapo se déverse comme si on en avait fait tomber le flacon, et les rêveries qu'il évoque suivent le courant, s'autorisant même quelques escales en terres moyen-orientales. Tout n'est alors que jeu d'équilibre entre les forces. Les forces magiques presque, tant le potentiel du disque ne s'explique pas autrement.
Liens : WEBSITE / MYSPACE / BANDCAMP / FACEBOOK || Labels : IPECAC
Point écoute et vidéos :
Tous les concerts de GUAPO !!

No shows in the archive yet.